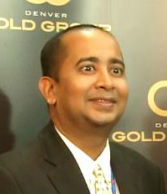 Andrew J. Ramcharan (QP), Ph.D., P.Eng, Principal Mine Engineer and Director

Dr. Ramcharan has international experience in project evaluation, due diligence, mergers and acquisitions, cost estimates, 3D modeling, and financial analysis. He worked in project start-up to production, investment banking, consultancy and corporate development. Dr. Ramcharan has been involved in gold, quarries, coal, industrial minerals, base metals and precious metal mining projects around the world. He assisted in formulation of regulatory documents and mining acts.

Dr. Ramcharan was involved in major take overs valued at over $800m, private placements $20m, raising finance $1B, and fend hostile takeover. Dr. Ramcharan led a major discovery of over one (1) million ounces of gold that is NI43-101 Complaint in Panama in 2013. He prepared many reports ranging from NI43-101, scoping studies to feasibility level, and Presentation for investors.

Dr. Ramcharan is a graduate of the Colorado School of Mines, the University of Leoben and of Harvard University's Continuing Education program. He is a Qualified Person (QP) as defined in NI43-101 for the Ontario Security Commission and an expert on National Instrument 43-101 with his Ph.D. thesis on global reporting codes. Dr. Ramcharan is also a Registered Member of The Society for Mining, Metallurgy and Exploration (SME) in USA, Member of The Australasian Institute of Mining and Metallurgy, and member of PDAC.

---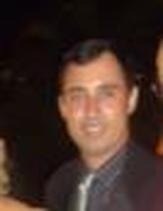 Eon A. Vieira, Marketing and Director

Mr. Vieira brings a vast background in the marketing sector and has been working closely with the mining sector.
Mr. Vieira will be liaising with all international consultancy for highly specialize services. Some of the International Mining Consulting firm will include SRK, RPA, AMEC and SNC Lavalin.


---
---
ASSOCIATES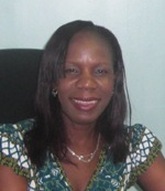 Paulette Bynoe, BA, MPhil, Ph.D., Environment Specialist, HSS and Social

Multidisciplinary-trained Environment Specialist and Current Director of the School of Earth and
Environmental Sciences at the University of Guyana.


---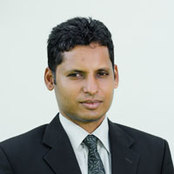 Shyam Nokta B.Sc., M.Sc., Environment and Natural Resources Specialist

Mr. Shyam Nokta holds a Masters of Science in Environmental Assessment and Management from the University of Oxford–Brookes (1999); and a Bachelors of Science in Environmental Studies (1997) and Diploma in Tourism Studies (1998) from the University of Guyana. His experience includes research, execution and the review of EIAs and SEAs, consulting on Biodiversity, Natural Resource Management and Tourism Planning, Protected Areas and Forest Management and Climate Change and Low Carbon Development.

Key positions held include In-Country Officer, Fauna & Flora International (2002-2006); Lecturer, Department of Caribbean and Tourism Studies, Faculty of Education and Humanities, University of Guyana, (1999-2001); Project Director, World Wildlife Funded Protected Areas Project (2003-2004); Technical Director, Guyana Marine Turtle Conservation Society (2000-2003); Protected Areas Management Professional, Iwokrama International Centre (1998-2001) and Adviser and Head, Office of Climate Change, Office of the President (2008-2014).

Mr. Nokta palyed a key role in the establishing of Guyana's Protected Areas System and currently serves as Chair of the Board of the Protected Areas Commission. He also provides voluntary services to the Office of the President, Guyana in the area of climate change and has been integrally involved in the development and implementation of Guyana's Low Carbon Development Strategy (LCDS).

---
N.C. LIU (Sworn Land Surveyor)

Planning and Management of Surveying Projects; Designing of Parcel Layouts; Topographic Surveying; Hydrographic Surveying; Cadastral Surveying; Control Surveying; Engineering Surveying; Road Surveys; Mining Surveys; Site Surveys; Land Administration; GIS; Former Survey Technician, Land Surveyor, Senior Land Administration Officer (Guyana Lands & Surveys Commission)

Trimble GPS training, Hydrographic Surveying, AutoCAD, GIS, Remote Sensing, Supervisory Management, Uses & Adjustments of Surveying Instruments.